Slide 1
Full-Service Professional Website Design
Create your vision with a creative engaging web designer waiting to share your vision to the world!
Just need a Webmaster to support your current site?
We can help! We make the changes and updates within 24 hours...
10% OF EACH OF YOUR PURCHASES
HELPS TO SAVE OUR PLANET
WITH A DONATION
Standard Website Design
Great for a new business and for building online interest.
Includes our North American based customer service team
Modern design, tailored to your vision and unique business
FAST! Ready in as little as 7 business days
Mobile friendly, looks great on smartphones
Built on the web's most popular platform
Call for a free no obligation consultation (907) 355-8883
WordPress CMS Platform
How It Works
Get online FAST! Our best in class industry designs make it possible for your site to be online in days
You monitor the design process along the way with 24/7 access to your Design Manager. View designs, send files and leave feedback.
Keep your site fresh without having to make changes yourself. With our standard design plan we'll make 6 hours of updates each month.
No hidden fees You pay a monthly hosting and support fee of $24.95/mo.
That's It!
Everything else is included!
We Go To Work!
After deciding the layout you like, our expert designers create your new site based on your instructions
We add your text, images and logos. Not sure what you want? No worries. We insert professional photos to make your site look terrific!
We also add SEO (Search Engine Optimization) tags on every page to improve your site's visibility on popular search engines and your site is ready in no time.
If you need to update your site text or need to change an image on the site, just contact us. Our Standard Website Design plan includes 6 hours of updates each month. There's no extra charges or hourly fees.
TRANSFORMING BUSINESSES
Expanding Reach
We develop website solutions for startups and established organizations for creating an online presence,
for generating leads, for getting conversions, for sign-ups and for developing online stores.
Our wide range of services are tailored to each business need and are packed with innovation and creativity.
CLICK EACH QUESTION? FOR ANSWER
Once you've opened your account we'll help you design a layout that fits your industry or occasion and give your personal web designer the basic information about your site. With a website from the Professional Web Services Team, you simply provide the content and images; we handle everything else. If you don't have any images, no problem. We can insert professional images that will fit your site perfectly. We build a website that fits your style, as well as your needs. And the best part is that it'll be online in days, not months.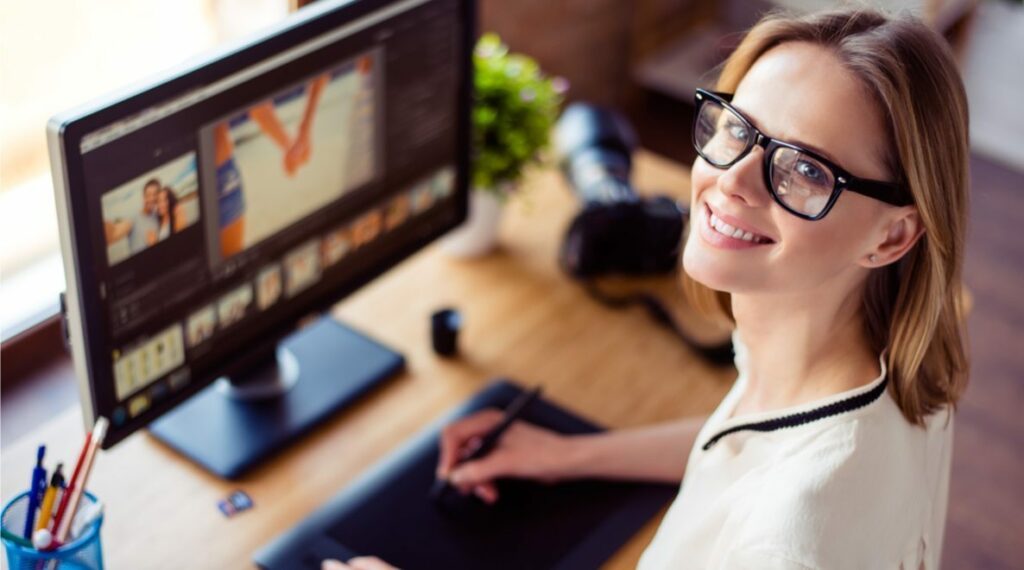 You bet! You can log in to our 24/7 Design Manager at any point and review the site as it stands currently. You can even leave feedback for your designer to help them build a website that you'll be proud to share with the world.

Once your site is published, we make it easy for you to update your site on your own. You can log in to your account and make minor website updates on the fly. If you need to make bigger changes, we've got that covered too. Our Standard Website Design plan includes 6 hours of update time. Our designers can change text, swap out images, whatever you need them to do. And, what is best about that is there are no additional charges…yep, your monthly hosting and support fee of $29.95/mo. includes the update time.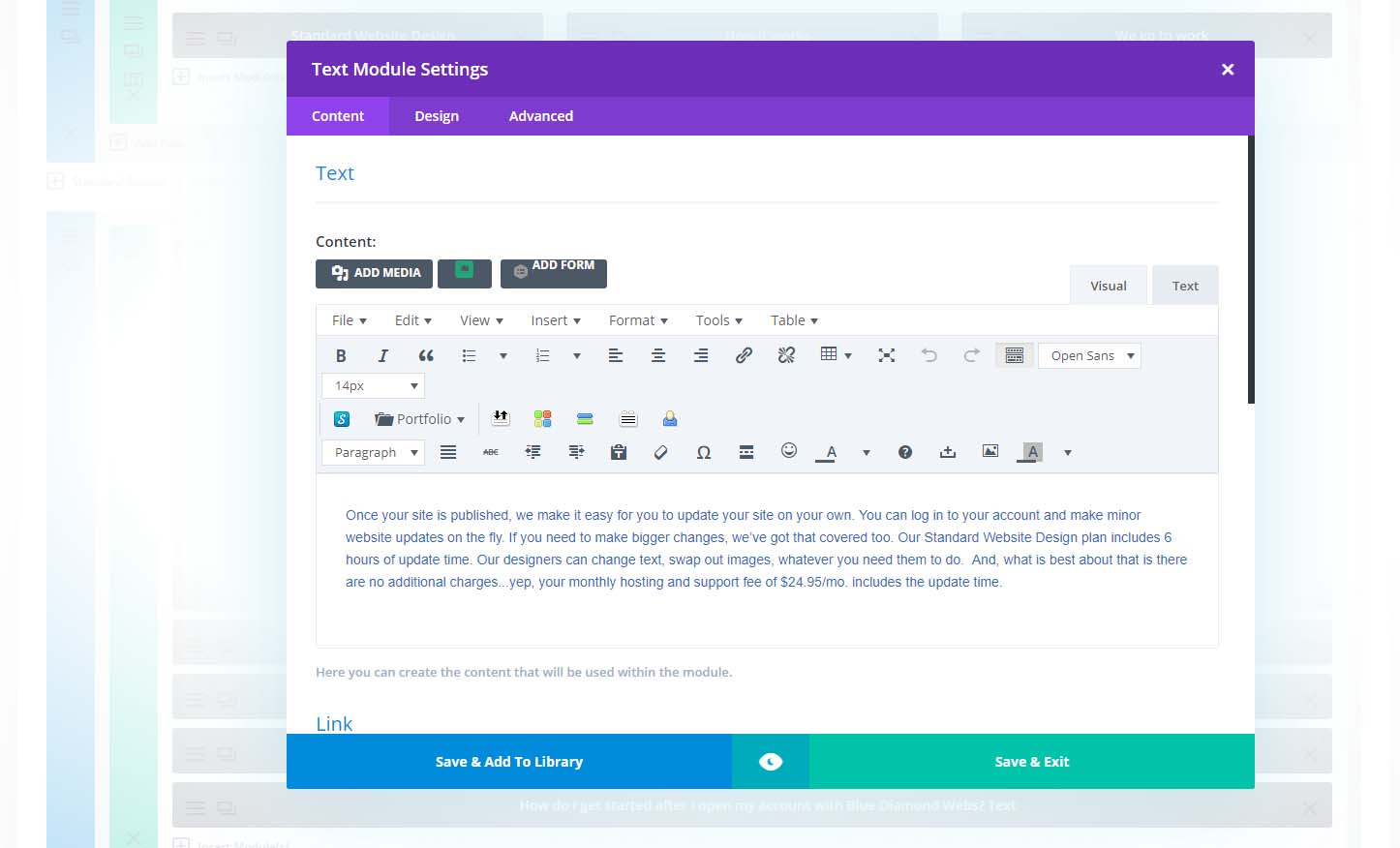 29 Years of Experience!
Over 2,368 Published Websites!
Website creation from Blue Diamond Webs' Professional Web Services team lets you rest easy knowing a modern, professionally designed website is just around the corner. You won't have to wait months to get it. We get your site up fast, as quickly as 7 business days, so you can get back to what really matters. And don't forget about our 24/7/365 support. Our website design services, like every Blue Diamond Webs product, are backed by our world-class customer service.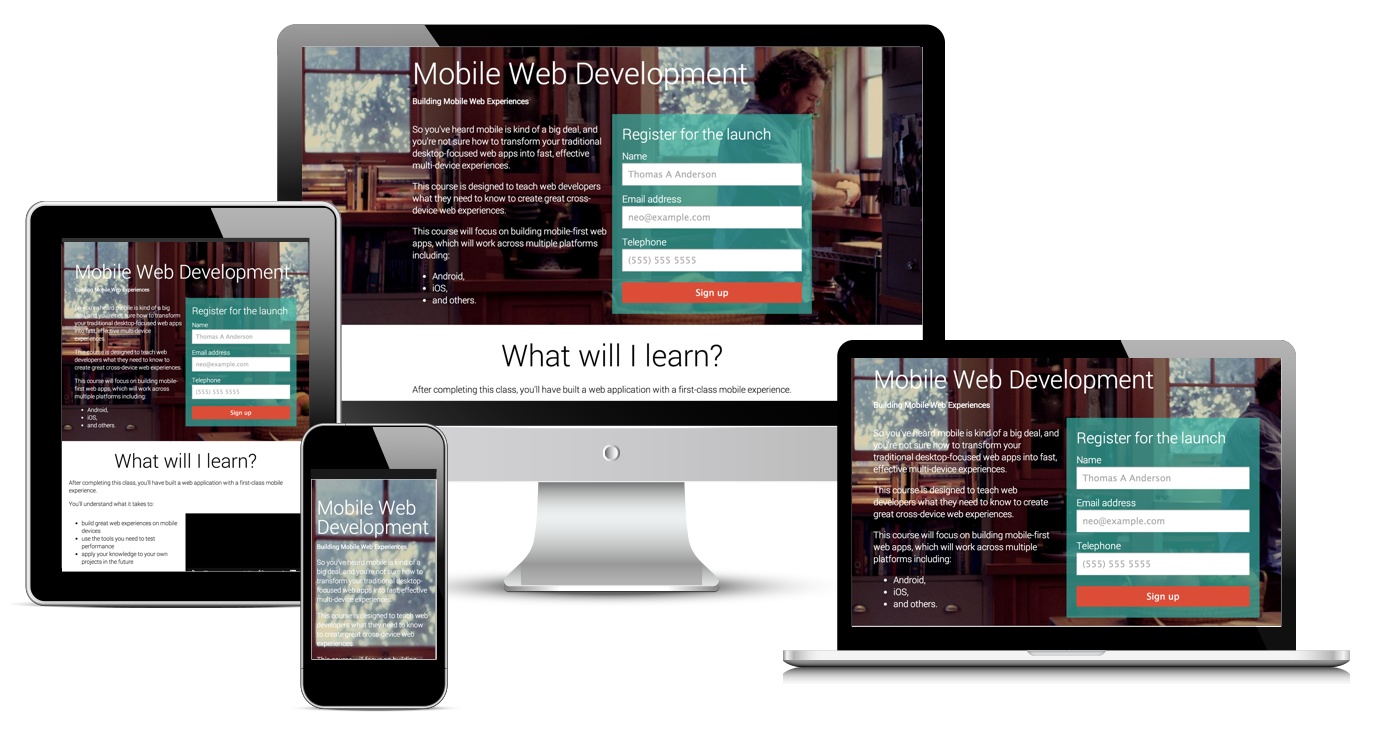 Simply give us a call at (907) 355-8883 or log in to the Design Manager and provide the details we need to get started on your site. Our streamlined process makes it easy.




Connect Today
Click to Call:
(907) 355-8883
ds@bluediamondwebs.com
8111 Lemonwood Dr. S.,
Ellenton, Fla. 34222