Do you feel like the technology is passing you by? If your business is not on the Internet and performing digital transactions while using state of the art technology & software…well, it most likely is passing you by.
AI (Artificial Intelligence) & Technology MARKETING
We Can Help! Tell Us Your Needs?
The Value of Subscribing to Blue Diamond Webs
In today's rapidly evolving digital landscape, artificial intelligence (AI) and technology have become integral parts of our daily lives. They have revolutionized various industries and transformed the way we work, communicate, and interact with the world. Amidst this technological revolution, subscribing to Blue Diamond Webs offers unique advantages and opportunities for individuals and businesses alike. This article explores the reasons why subscribing to Blue Diamond Webs is essential in harnessing the full potential of AI and technology.
Cutting-Edge AI Solutions: Blue Diamond Webs is at the forefront of AI innovation, offering cutting-edge solutions that can empower businesses and individuals. By subscribing, users gain access to advanced AI technologies, such as machine learning algorithms, natural language processing, and computer vision. These technologies enable businesses to automate processes, analyze vast amounts of data, and make data-driven decisions, leading to increased efficiency, productivity, and competitive advantage.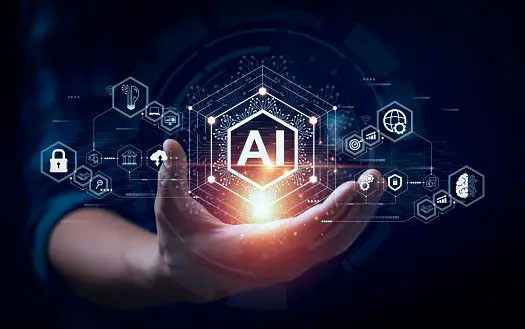 Customized Web Development: A key component of Blue Diamond Webs' offerings is their expertise in web development. Subscribers benefit from tailored website design and development services that align with their specific needs and goals. With the rapid growth of e-commerce and online presence, having a professionally designed website is crucial for businesses to establish credibility, attract customers, and drive sales. Blue Diamond Webs' subscription ensures access to skilled developers who can create visually appealing, user-friendly, and responsive websites that enhance the overall online experience.
Enhanced Cybersecurity Measures: In an era where cyber threats are prevalent, ensuring robust cybersecurity measures is of paramount importance. Blue Diamond Webs prioritizes the security of its subscribers by implementing state-of-the-art security protocols and safeguards. This includes encrypted data transmission, regular vulnerability assessments, and proactive monitoring to detect and mitigate potential risks. By subscribing to Blue Diamond Webs, individuals and businesses can rest assured that their sensitive information and digital assets are well-protected, minimizing the risk of data breaches and cyberattacks.
Continuous Technical Support: Technology is constantly evolving, and staying up-to-date with the latest advancements can be challenging. Blue Diamond Webs recognizes this and provides continuous technical support to
its subscribers. Whether it's troubleshooting issues, implementing updates, or addressing queries, their dedicated team of professionals ensures prompt assistance, minimizing downtime and optimizing the user experience. This level of support enables subscribers to leverage AI and technology effectively, without the burden of technical challenges hindering their progress.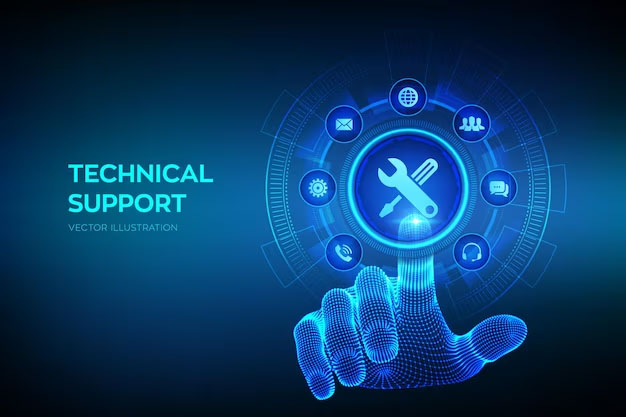 Collaborative Community and Networking: By subscribing to Blue Diamond Webs, users become part of a vibrant community of like-minded individuals and businesses. This community fosters collaboration, knowledge sharing, and networking opportunities. Subscribers can engage in forums, webinars, and events organized by Blue Diamond Webs, enabling them to connect with industry experts, learn from their experiences, and explore potential partnerships. This collaborative environment enhances professional growth, promotes innovation, and expands horizons within the realm of AI and technology.
Summary: The advent of AI and technology has revolutionized the way we live and work. Subscribing to Blue Diamond Webs offers a multitude of advantages, including access to cutting-edge AI solutions, customized web development, enhanced cybersecurity measures, continuous technical support, and a collaborative community. By harnessing the power of Blue Diamond Webs' offerings, individuals and businesses can unlock the full potential of AI and technology, leading to increased efficiency, growth, and success.
We Can Help! Tell Us Your Needs
Brilliant Web Design
Your business is in need of a custom designed WordPress website that is uncomplicated for both, you and your customers to use. It must be intensely radiant so it will be eye catching and overwhelming to our competitors.
We can help! Blue Diamond Webs centers our design on the WordPress CMS platform, the number one platform in use worldwide today.
I need to make my business visible locally…
Your business needs to be found in local searches. This means, your potential customer or client is close by when they are looking for your product or service and you need for their search, to reveal your small business!
Blue Diamond Webs manages your accounts for this important service and works on your behalf to lock in your local listing. And, we do it fast!


We Stay Current
Blue Diamond Webs takes pride in delivering high-quality, affordable technology products that meet the needs of our clients.

We're Always With You
We focus on developing long-term partnerships with our clients beyond the initial sale.

We're Local
We work hard to become a part of our community and love to meet face to face with our clients.
GODADDY CERTIFIED PRO DESIGNERS CREATING ELEGANT WEBSITES!
We Use Elegant Themes' Divi and Elementor Themes
We are confident we can create your vision and that is why we offer a
100% Satisfaction Guarantee
It's an easy concept really…we build long term business relationships by creating something we are both proud of. If you feel disappointed with what we design for you, then simply request a refund.




Connect Today
Click to Call:
(907) 355-8883
[email protected]
8111 Lemonwood Dr. S.,
Ellenton, Fla. 34222